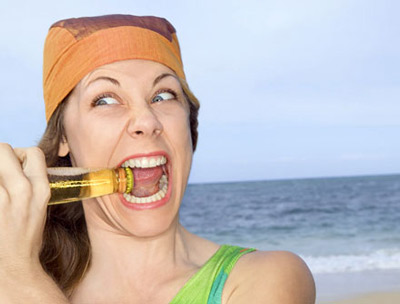 Welcome to part 2 of Wisdom Dental Emergency's blog series where will discuss about the simple teeth maintenance methods that can be easily applied into your daily routine.
In our previous post, we have mentioned various simple and affordable ways to avoid regular and wisdom teeth pain:
1. Brush at Least Twice a Day
2. Flossing
3. Curb Your Sweet Tooth
4. Fluoridated Water
5. Reduce Consumption of Acidic Beverages
6. Avoid Teeth Grinding
7. Regular Visits to an Affordable Oral Surgeon or Dentist
Besides the 7 tips that we have highlighted in our last blog post, there are still many teeth maintenance methods that you can use. Here are 6 more useful tips from our oral surgeon in Melbourne or Sydney!
8. Avoid Using Your Teeth as Tools
Although teeth are used for biting, crushing and cutting food into smaller pieces, you must avoid chomping on hard food such as ice and rock candy. Not only that, all dentists and oral surgeons would also recommend that you refrain from using your teeth as tools. Don't use your teeth to open potato chip bags or pop bottle caps because it will crack and break your teeth.
9. Use a Mouth Guard
If you are an athlete or regularly engage in contact sport such as footy, rugby, soccer, basketball and mixed martial arts, then it is highly advisable that you wear a protective mouth piece when you are on the field or court. As a top oral surgeon in Melbourne, we have seen many sports related teeth emergencies where the athlete's teeth gets knocked out or chipped due to contact with hard surfaces or with other players. If this ever happens to you, just remember that you can get affordable oral surgery in Melbourne and Sydney with Wisdom Dental Emergency.
10. Don't Whiten Your Teeth Too Often
When you whiten your teeth too much, you will wear out tooth enamel, and increase gum irritation and teeth sensitivity. Chronic whitening can cause cellular damage to your gums and teeth. Teeth whitening procedures aren't suitable for people with sensitive teeth and gum diseases. Wisdom Dental Emergency's oral surgeons recommend that you have your teeth examined before proceeding with any teeth whitening treatment.
11. No Self-Induced Puking
Not only does this destroy the integrity of your teeth, it's also really bad for your health and could cause serious harm to your body. The stomach acids wear down teeth enamel that comes out into your mouth when you puke. If you have an eating disorder like bulimia, we highly recommend that you seek help from a doctor immediately.
12. Stay Away from Illegal Drug Consumption
Illegal drugs such as methamphetamine will cause severe decay, teeth loss, enamel erosion, and many other oral problems. When you look at a person with "meth mouth", you will notice that their teeth are black and on the verge of falling out. Now, you wouldn't want that to happen would you?
13. No Smoking
We understand that this is something really tough for most smokers but you must understand that cigarette smoke stains your teeth and causes bad breath. Not only that, smoking also increases the risk of gum disease and lowers the success rate of dental implant procedures.
As a highly-qualified oral surgeon in Sydney and Melbourne, we recommend that you practice these helpful tips on teeth maintenance. It's not easy getting used to these habits but once you incorporate it into your daily routine, you will start to notice significant improvements in your teeth's appearance and health. Most importantly, don't forget to visit our affordable oral surgeon in Melbourne or Sydney on a regular basis!
If you are looking for professional and affordable oral surgery in Melbourne and Sydney to help you with your wisdom teeth removal, take a trip down to our clinic and get your teeth examined by Dr. Pinho and our team of highly qualified dental surgeons. Book your next appointment today by calling 1 800 WISDOM or book online at www.wisdomdentalemergency.com.au