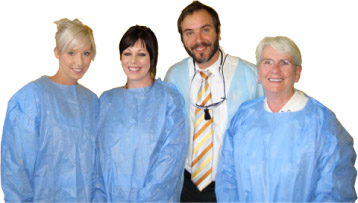 The Wisdom Teeth Professionals are now open for Wisdom Teeth Removal and extraction Sydney wide. We're conveniently located in the CBD- level 12, 187 Macquarie Street - a 1 minute walk from Martin Place train station and close to other convenient locations.
Dr Pinho and his team will be offering the same high quality service for
wisdom tooth removal in Sydney
, with the best cost and price including the
maximum price of $970 for surgical removal of 4 wisdom teeth.
Wisdom Dental Emergency works in collaboration with general dentists, endodontists, periodontists, oral surgeon and oral maxillo facial surgeons in Sydney.
The patient in Sydney will have the option after consultation with the dentist or an oral surgeon Sydney based to have the extractions under local anaesthetic, sedation, sleep dentistry or at the Hospital under general anaesthesia. IV sedation and General Anaesthesia supervised by specialist medical anaethetists ensuring total safety during the wisdom teeth removal.
Most patients are entitled to a MEDICARE rebate of up to 85% for IV Sedation sleep dentistry at our clinics. For most cases, patients pay as little as $100 for procedures like surgical removal of 4 Wisdom Teeth and Dental Implant surgery.
A comprehensive consultation will be carried prior to any surgical extraction or wisdom tooth extraction. All options, including monitoring, are explained and all options are given prior to any surgery. An OPG panoramix xray is usually necessary to help with the diagnosis and treatment planning and will be organized free of charge through Medicare.
Tooth removal starts at $150 and wisdom tooth removal at $225. Every review is important and free of charge. All costs and prices can be found on our
PRICING
webpage.
A member of the Australian Dental Association, Dr Pinho(dentist) is also the dental surgeon performing most of the surgical extractions and surgical removal of wisdom teeth. Each case is individually examined by him and his team and referrals to see specialists such as oral maxillo facial surgeons and periodontists are discussed and offered where appropriate or requested. Dr Pinho has been performing oral surgery for the past ten years. After years working in hospital trauma centers in Latin America and The United States with oral surgeons and other specialists, he was invited to move to Australia. After receiving his license to practice dentistry in Australia in 2005, Dr Pinho has limited his practice to wisdom teeth removal and practising as an Oral Surgeon in Sydney and Melbourne.
The Wisdom Teeth Professionals are proud to offer affordable oral surgery and
wisdom teeth removal in Sydney
without any waiting list thru Wisdom Dental Emergency by calling
1800 WISDOM
or booking a consultation through the
HOME
webpage.
Overview on Wisdom Teeth Removal Sydney
On average, an adult will have 32 teeth, at the age of 18, i.e. 16 teeth on the upper jaw and 16 on the lower. Each tooth has own specific function and name. The teeth in front are called incisors, bicuspid and canine teeth – and all are ideal for chopping food into smaller pieces. And the teeth in the back end are used to make food suitable for swallowing.
The four additional teeth which usually erupt after at the age of 18 are your Third Molars, commonly known as "wisdom teeth." Unfortunately, your mouth doesn't have enough room for these wisdom teeth to erupt fully. Teeth that can't fully erupt become "impacted" and can become infected, cause pain or damages to the adjacent teeth and nerves. Here comes the importance of having wisdom teeth extraction. Wisdom teeth removal Sydney reduces the risk for future gum diseases and restores the balance of your mouth.
Why to Choose Wisdom Dental Emergency?
Experienced Oral and Maxillofacial Surgeon
Skilled in Treating Complex Cases
Online Appointment Booking Facilities
Safe, Gentle and Painless Treatment
Accept All Major Health Funds
What Does It Cost to Have Wisdom Teeth Removal in Sydney?
The cost of the treatment greatly depends on various factors including:
Condition Of The Impacted Wisdom Teeth
Location Of The Dental Clinic
Qualification And Experience Of The Dentist
Insurance Coverage
FAQ's
After surgery, will I need attender or someone to drive me home? Yes…. As you were sedated, you will need to have someone drive you home. If you have received a local anaesthesia, this is not at all necessary. All general anaesthesia operations are performed at Hospitals in Melbourne and Sydney perfectly equipped for wisdom teeth removal Sydney and difficult tooth extraction.
List out some of the oral health problems that can arise if I do not remove my wisdom teeth?

Improperly erupted wisdom teeth can cause further dental problems, including damage to surrounding teeth, jaw damage, inflamed/infected gum tissues, cavities, alignment problems, or sinus issues.

Will I have any stitches where the wisdom teeth were removed? Not everyone gets stiches placed, but if you do, they will disband on their own within 2-3 weeks. If your stitches are still present after that mentioned time period, it needs to be removed. Please contact our professional specialists of wisdom tooth removal in Sydney.
Can I brush and floss your teeth after getting my wisdom teeth removed?

You need to avoid brushing your teeth for the first 24 hours. After that, you may begin to brush your teeth, but make sure to use soft-bristled teeth to brush the surgical area.

What are the complications you might experience after getting wisdom teeth removal? If the post-operative instruction prescribed by the dentist is not yet followed, there might be the higher chance of getting the following risks:
- Prolonged pain and swelling
- Dry socket
- Numbness
- Damage to existing dental work
- Pain when opening the jaw
Make sure to contact our wisdom teeth removal Sydney professionals for more queries!