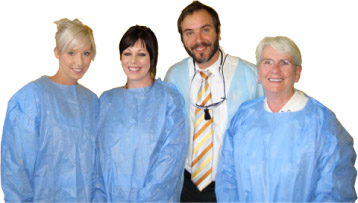 The Wisdom Teeth Professionals are now open for Wisdom Teeth Removal and extraction Sydney wide. We're conveniently located in the CBD- level 12, 187 Macquarie Street - a 1 minute walk from Martin Place train station and close to other convenient locations.
Dr Pinho and his team will be offering the same high quality service for wisdom tooth removal in Sydney, with the best cost and price including the maximum price of $970 for surgical removal of 4 wisdom teeth.
Wisdom Dental Emergency works in collaboration with general dentists, endodontists, periodontists, oral surgeon and oral maxillo facial surgeons in Sydney.
The patient in Sydney will have the option after consultation with the dentist or an oral surgeon Sydney based to have the extractions under local anaesthetic, sedation, sleep dentistry or at the Hospital under general anaesthesia. IV sedation and General Anaesthesia supervised by specialist medical anaethetists ensuring total safety during the wisdom teeth removal.
Most patients are entitled to a MEDICARE rebate of up to 85% for IV Sedation sleep dentistry at our clinics. For most cases, patients pay as little as $100 for procedures like surgical removal of 4 Wisdom Teeth and Dental Implant surgery.
A comprehensive consultation will be carried prior to any surgical extraction or wisdom tooth extraction. All options, including monitoring, are explained and all options are given prior to any surgery. An OPG panoramix xray is usually necessary to help with the diagnosis and treatment planning and will be organized free of charge through Medicare.
Tooth removal starts at $150 and wisdom tooth removal at $225. Every review is important and free of charge. All costs and prices can be found on our
PRICING
webpage.
A member of the Australian Dental Association, Dr Pinho(dentist) is also the dental surgeon performing most of the surgical extractions and surgical removal of wisdom teeth. Each case is individually examined by him and his team and referrals to see specialists such as oral maxillo facial surgeons and periodontists are discussed and offered where appropriate or requested. Dr Pinho has been performing oral surgery for the past ten years. After years working in hospital trauma centers in Latin America and The United States with oral surgeons and other specialists, he was invited to move to Australia. After receiving his license to practice dentistry in Australia in 2005, Dr Pinho has limited his practice to wisdom teeth removal and practising as an Oral Surgeon in Sydney and Melbourne.
The Wisdom Teeth Professionals are proud to offer affordable oral surgery and wisdom teeth removal without any waiting list thru Wisdom Dental Emergency by calling
1800 WISDOM
or booking a consultation through the
HOME
webpage.