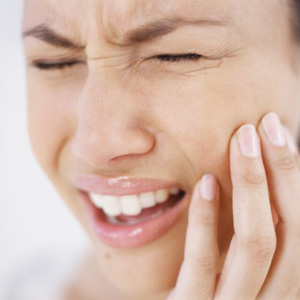 Your dental professional advised you to remove your wisdom tooth, and you went ahead with the procedure. What follows is the recovery process wherein you would experience pain, swelling and bleeding. After the cheap wisdom teeth removal in Melbourne, the healing process begins when blood clot forms on the area. If this is displaced, it would lead to a condition called dry socket, which is painful. For effective pain management and a smooth recovery process, follow these 4 tips:
Follow you Prescribed Medication:
When you are at home, always ensure to take your medication as prescribed by the dental professional. If the wisdom teeth specialist offering the procedure at reasonable wisdom teeth removal cost in Melbourne has suggested you to use over-the-counter medication, take them before you sense any pain. Preventing pain will make it more comfortable overall than trying to subside it.
Clean Your Mouth for Good Oral Hygiene:
Brushing your teeth is not recommended right after the extraction procedure is done. Doing so might disturb the surgical site and lead to painful dry socket, as mentioned earlier. Hence, using a mouthwash will be helpful in cleaning your mouth and maintaining necessary oral hygiene. Also, slowly dab at the surgical site with the help of a clean and moist gauze pad. This helps to keep away further complexities caused due to poor oral hygiene.
Change the Dressings when Required:
After the wisdom teeth removal in Melbourne is done, there will be a dressing and a gauze pad provided to you. Gauze pad will usually have blood in it, which is normal. However, if you notice frequent bleeding, contact the dental professional soon. Change the dressing when required, as this is necessary to prevent dry socket.
Reduce Swelling:
Alongside pain, you would also experience swelling and this is normal. Using ice packs will be helpful in reducing or controlling swelling. Apply ice packs for about 15 minutes on the cheek area close to the surgical site. Take it off for another 15 minutes and repeat the process again. Doing this for a few days, will help you deal with swelling. Medications such as aspirin or ibuprofen will help reduce swelling as well. Also, remember to keep your head elevated while resting in the initial few days.
Here's What You Shouldn't Do:
To avoid painful dry socket and facilitate the healing process, make sure to avoid the following:

Don't brush or rinse during the first 24 hours after surgery

Do not use straws to consume liquid foods. Also avoid spitting, and blowing your nose.

Do not poke the surgical site with your tongue or anything else.

Do not smoke
Get in touch with an experienced wisdom teeth specialist for more care tips or other queries such as wisdom teeth removal cost in Melbourne. They could help you deal with the process in a comfortable way throughout recovery.