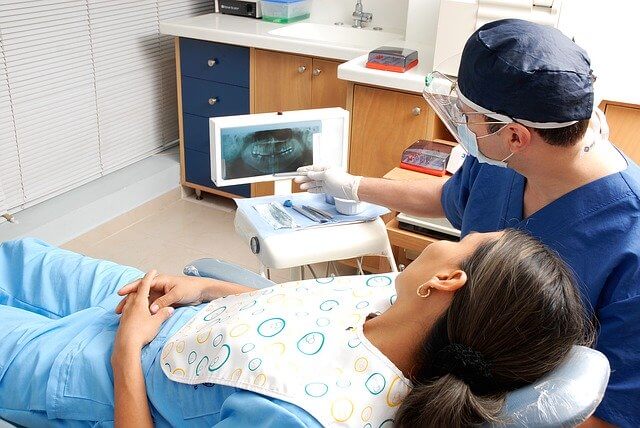 Image by oswaldoruiz from Pixabay
Wisdom teeth are the last teeth to develop in the dental arch. Though most of us have wisdom teeth, it is possible for quite a few to get less than four or none at all. In some cases, people may have more than four wisdom teeth.
Typically, these teeth develop in the late teens or early twenties. Although in some cases these teeth come out in position with the other teeth, most of the times there can be complications. When there is no enough space in the rear of the mouth for these molars to emerge, they can become impacted below the gums, potentially leading to significant pain, bite misalignment, infections, and damage to the nearby teeth. To prevent these conditions from occurring, most people have to undergo procedures to remove their wisdom teeth in Melbourne.
How can I know if I have Third Molars?
To know if you have third molars, you have to examine your mouth to see if you have three molars in each dental quadrant. But, if your wisdom tooth is impacted under the gums, you cannot find it; you need the help of a dental professional. The dentist will take X-rays to assess the state of development and angle of the eruption of your third molars. Sometimes, the erupting molars will show signs like a feeling of pressure in the back of the jaws. Your dentist will often be able to access the condition of these teeth and tell if you need affordable wisdom teeth removal Melbourne.
Do all Wisdom Teeth need to be extracted?
No, not all third molars need to be extracted. When a third molar erupts through the gums without disturbing the adjacent teeth, it can be retained as long as you brush, floss, and clean it thoroughly.
However, these molars most often cause a lot of oral problems. Hence it should be examined regularly between the ages of 16 and 23, by a dentist to determine the proper course of action.
What's the purpose of Wisdom Tooth Removal?
During routine appointments, your dentist will monitor the development of your wisdom teeth with dental X-rays. He might discuss affordable wisdom teeth removal price Melbourne if the teeth have become impacted or if they have the potential to cause problems, including:
Damage to surrounding teeth
Infection
Tooth decay
Tooth loss
Periodontal disease
Bone loss
Yes, your dentist may suggest wisdom teeth removal even if you aren't experiencing any symptoms currently to prevent potential problems from occurring. Moreover, wisdom teeth can make it hard to maintain good oral hygiene, since they're in an area that's challenging to clean.
So, it's wise to get your wisdom teeth removed when your dentist suggests. If you are wondering about wisdom teeth removal price Melbourne, it will depend on the level of impaction and the number of teeth that are being removed.