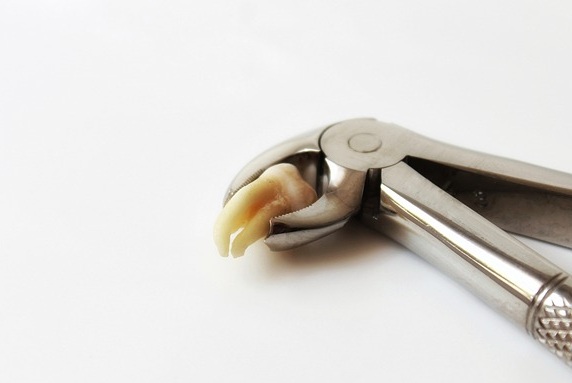 Image by Lolame from Pixabay
No! Since wisdom teeth removal is under anaesthesia you won't experience any pain during the procedure. You may feel discomfort and sore after the procedure and it is quite common. It can be managed with painkillers and antibiotics to recover quickly. Of course, the thought of getting your tooth pulled out by sitting on the dentist's chair can be scary. But, there is nothing to be scared as the dentist will help you keep calm and relaxed throughout the procedure by offering sedations.
Just because your wisdom teeth did not cause any troubles, it doesn't mean they are disease-free. They could still cause a lot of dental problems if not extracted on time. Yes, they do not bring you bouts of wisdom but a lot of dental issues. Not everyone develops wisdom teeth, but according to the Australian Dental Association, about 90% of population have at least one impacted wisdom tooth. Regardless of the number, the worst thing a patient can do is ignore them. Patients tend to ignore Wisdom teeth removal Melbourne due to Wisdom teeth removal cost Melbourne and dental anxiety.
Why do we have wisdom teeth?
Our ancestors had larger and stronger jaws, and wisdom teeth helped with chewing hard, raw foods like meat and plants. So, they tend to lose tooth and third molars had enough space on the jaw. Today, Modern jaw size and better dental health now make it less likely for wisdom teeth to erupt into a functional position. So when a wisdom tooth cannot develop in the right position, they tend to damage other healthy teeth. That is
How to identify if you have wisdom teeth?
The dentist will detect the development of wisdom teeth and determine whether wisdom teeth Melbourne removal is required with help of an X-ray image. In most of the cases, you will experience the following symptoms:
Pain
Swelling
Pain while chewing
Mild fever
A bad taste
However, the majority of people with wisdom teeth don't feel any symptoms, which can be just as problematic. If not removed, an impacted wisdom tooth can lead to infections, gum disease, tooth decay, lesions, cysts, and cause damage to adjacent teeth like teeth shifting and crowding. If ignored, some conditions can escalate and become life-threatening. But if your tooth is disease-free and has room to erupt, then it may be OK to keep. You need to schedule regular check-up, so your dentist can track if the tooth moves or diseases develop.
Sedation options
Although local anaesthesia is given during the procedure, you can opt for nitrous oxide, IV sedation, oral sedation, and general anaesthesia to keep yourself calm and relaxed during the wisdom teeth removal procedure. The wisdom teeth removal cost Melbourne will be affected by the dental sedation you choose. Speak to your dentist and schedule the surgery date as early as possible to avoid complications.