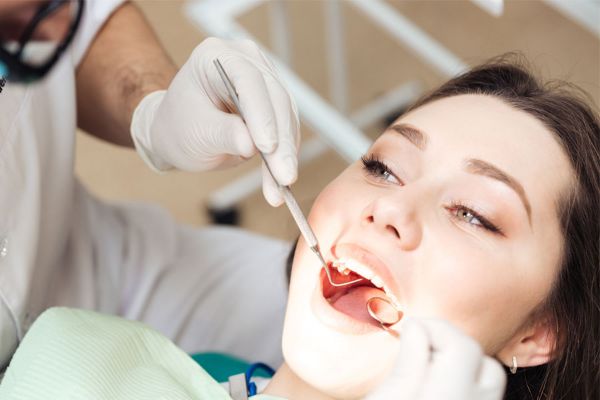 Wisdom teeth removal in Sydney is a procedure that is necessary when the teeth causing problems or grow incorrectly in the mouth. Even though the solution for these problems is very simple, many people postponing wisdom teeth removal by seeing its wisdom teeth removal cost in Sydney. But, they don't know this will end up the bill with additional $500. Yes, postponing your wisdom teeth removal surgery will cause more severe oral issues. Now your question may be, what do you risk by not getting these extra teeth removed? We're here to tell you.
Reasons Why You Have to Remove Your Wisdom Teeth As Soon As Possible
Alignment Issues:
Impacted wisdom teeth can cause problems with crowding of other teeth and even make treatment to straighten other teeth necessary.
Cavities:
Swollen gums can create pockets between teeth that help bacteria to grow and cavities to form.
Inflamed Gums:
Tissue around the teeth will swell and it will be hard to clean it.
Sinus Issues:
Problems with wisdom teeth can lead to sinus pain, pressure, and congestion.
Jaw damage:
Cysts can form around the new teeth. If they aren't treated, they can hollow out your jaw and damage nerves.
Damage to other teeth:
That extra set of molars can push your other teeth around, causing mouth pain and bite problems.
Having a Tooth Removed Is a Surgical Procedure That You Should Take
Here are some of the common reasons why wisdom teeth need to be removed:
Cosmetic (for appearance)
To correct irregular teeth, remove extra teeth or to make space.
Posthetics (false teeth)
Gum disease
Tooth decay
Abscess
Pain
What to Expect On Wisdom Teeth Removal?
Having cheap wisdom teeth removal in Sydney is a straightforward process and it takes only a few minutes. Don't panic, you won't feel pain during the procedure, only the pressure of removing the teeth and will hear the noises of the dental equipment.
You will be recovered and lead a normal life, after 1 week. 2-4 weeks If any stitches are there, it will dissolve in about 2-4 weeks.
 Your dentist will provide you with some instructions to keep the area very clean and heal the wound as soon as possible.
Long Lasting Pain:
When the pain goes beyond just your ordinary tooth pain, you are going to want to visit your dentist and get it checked out.
Loose Teeth or Even a Loss of Teeth:
 These are not normal things that happen to a healthy mouth. If you are experiencing them, it is likely that you need some sort of dental work done.
Conclusion
The wisdom teeth removal cost in Sydney is not high in every place. If you choose the right dentist, you can get cheap wisdom teeth removal in Sydney.